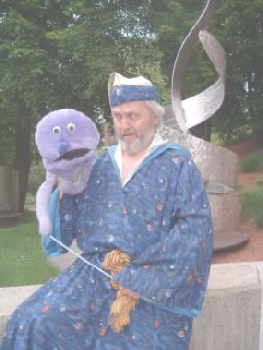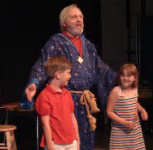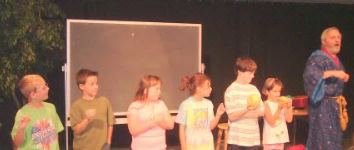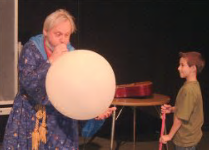 Twinkle twinkle little star... children wonder what you are. Planets, stars and all the other heavenly bodies are a constant source of fascination. What do they do? Where are they? What are they made of?
The Stargazers' Apprentice brings the answers to many of these questions about our Universe to young stargazers. Mike is the apprentice to an astronomer, who gazes into the night sky discovering the answers to the secrets of the heavens. Through song, story, games and puppetry, Mike passes these secrets on to the children of your school, library or museum.
Structured to introduce K-3 students to the wonders of the heavens, The Stargazers' Apprentice covers various aspects of astronomy -- including differences between stars and planets, distances in the Universe, constellations and more. Information about the current night sky allows the budding astronomers to explore the heavens from their own backyard on the next clear evening.
The 50 minute program is designed for 60 max per performance (one or two classrooms) so that every child can participate. Up to four performances are included with a day long visit.

Looking for good places to find out more on Astronomy? Try these links.