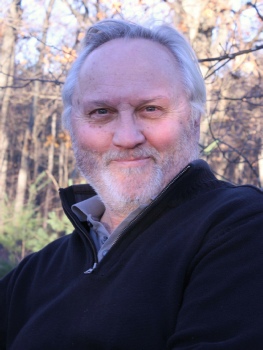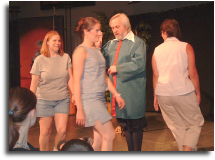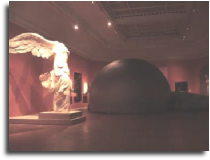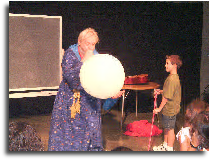 I want to be a Stargazer!
Mike Francis brings astronomy to life with his Stars Science Theater programs. A Physical Science and Physics teacher and formerly a lecturer for ten years at the Charles Hayden Planetarium at Boston's Museum of Science, Mike combines the science of Astronomy with the dramatic skills of an actor.
Whether portraying Galileo, building a solar system with his lunch as the Stargazer's Apprentice or narrating a tour of the current night sky in his Starlab traveling planetarium, Mike shares his love of the heavens with schools, libraries, museums and special events across the country.

"Michael was simply fantastic!! And I don't take that term lightly!! He took a Renaissance science topic and brought it entirely alive. He was obviously a gifted actor, and engaged the audience from the very first moment. He never swayed from his character role, which added to the experience."
New Hampshire Humanities
"The planetarium that you brought was wonderfully engaging for all the students who entered it (and the teachers as well!)"
Earth Science Teacher, Bellingham Memorial Middle School, Bellingham, MA
"What an unbelievably fascinating and entertaining program it was! We had nearly 500 people attend your two shows … and I heard nothinng but favorable comments from the teachers, students and families…"
Don Thomas, Hacker Academy at Towson University